SERVICES:: Custom BRANDED Promotional Apparel
WITH OUR CUSTOMIZED PRINTED APPAREL, WE ARE COMMITTED TO PROVIDING THE BEST QUALITY GARMENTS AND BRANDING MATERIAL FOR YOUR COMPANY OR EVENT.
We have collaborated with some great organizations and are proud to have played a role in their promotional, corporate and sporting events, as well as contributed to their growth in brand exposure.

We are also excited to have worked on custom pieces for a wide range of special occasions. We have helped to make weddings, baby showers, family reunions, anniversaries and other events unforgettable. Let us help make your celebration a memorable one. 

We are proud to offer affordable t-shirt printing services. Our aim is to deliver a quality, custom product as well as build long lasting relationships with our customers. 
Click here to view our wide selection of promotional apparel.
Be sure to click on the "Add to Cart" for inquiries/rates.

We will work with you to create the perfect design! Talk to us about your project! 
Email us at sales@mediakoncepts.com or call us at 647-525-6523

We have low setup fees with no minimum orders. Prices vary per number of colors & design complexity. We use ultra-durable heat-pressed vinyl that can actually outlast your garments!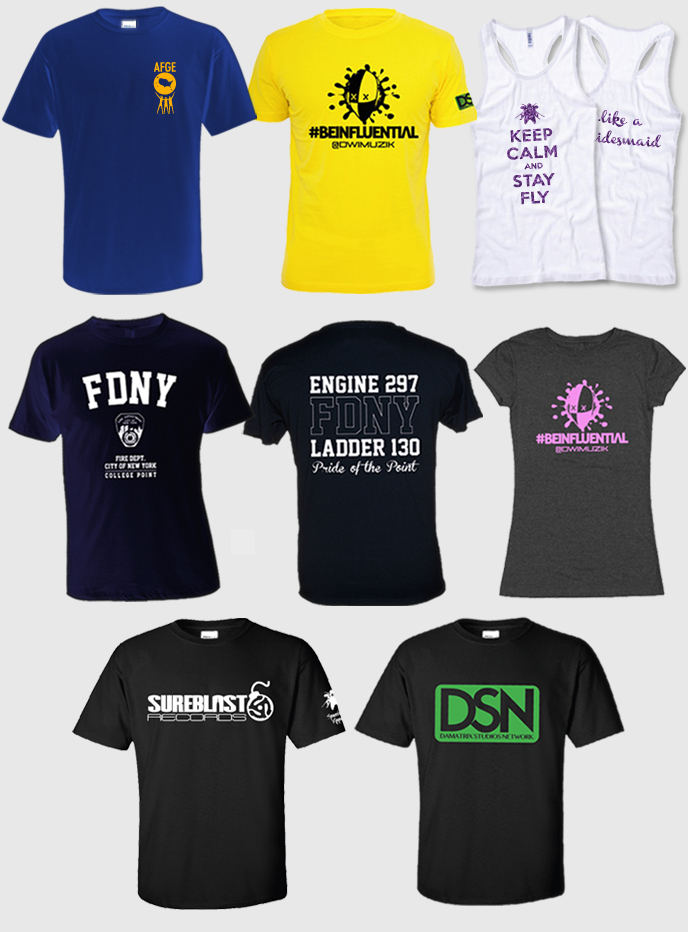 MediaKoncepts, founded in 2001, is a small boutique design firm that caters to all Small to Mid-sized Businesses [SMB]. Our aim is to help develop brands and set these businesses on a course to success by providing the best designs, advertising and web consulting for those on a reasonable budget.